Meet Dr. Sheth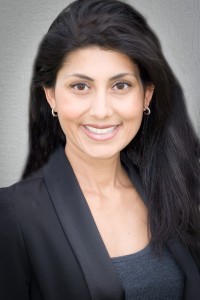 Dr. Sheth was born and raised in Ontario, Canada. She attended McMaster University in Hamilton, Ontario, graduating with a Bachelor of Science in Biochemistry. Thereafter, Dr. Sheth attended the prestigious Temple University, Kornberg School of Dentistry in Philadelphia, PA, where she received her Doctor of Dental Medicine degree with honors.
Having been in practice for 15 years, Dr. Sheth has a wealth of experience in dentistry. She also served as an Adjunct Dental Clinical Instructor at her alma mater, Temple University. In addition, she is a member and active participant of many local and national dental organizations, including:
Dr. Sheth also understands that the current world of dentistry is dynamic and constantly evolving. Therefore, she stays up to date on the cutting edge of technology and new dental treatments. She has an eye for beautiful natural smiles and is experienced in the intricacies of cosmetic dentistry.
Dr. Sheth is active and invested in the local community. In her spare time she loves spending time with her husband and two children; she has a passion for photography, scrapbooking, and traveling.